If you want to make your living room or dining room cozy, original and comfortable, you will need the stylish crochet rag rug. The recycled modern rugs have been very popular especially in winter time. When it's cold outside, it's easy to feel inspired to create crochet accessories! But this rug also great for summer evenings.  It's not difficult to crochet them. That's why many people are fond of this hobby. This is a perfect way to use up old clothes, tablecloths, fabric, etc.
Crochet oval rag rug is beautiful and practical. You can use it in any room of your house. It will adorn your living area and protect your feet from a cold floor. Also your kids gonna spend a lot of time playing on the warm carpet.  So you can place it in the children's room too.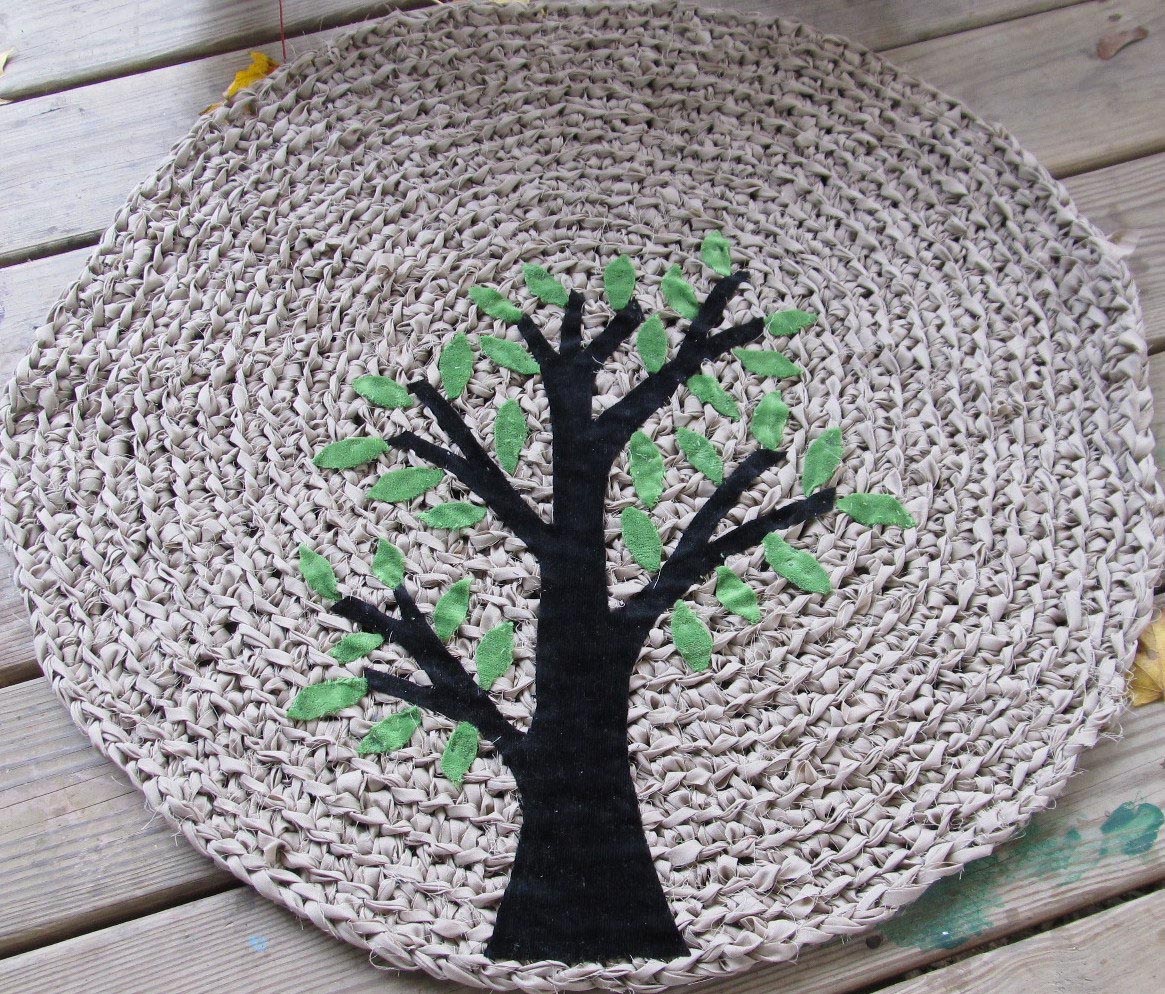 If you decided to express your creative abilities, so it's a better way to do it! Also you can save your money. Don't be afraid that the colors will be lost, they are like a flowers, the more is the better. You can make a rug in a country style or give some tropical touch. All depend of your desire! But take into consideration that it should fit to design of the room where you're planning to place this element of decor. Any rug can create or break the room that's why you should find a good place for it. Don't place the carpet in a high-traffic area of your house and it will serve you many years. You will be surprised by how enjoyable and pleasant is this process. Then you can share the results of your work with your friends and they will be impressed.
It's hard to believe that this rag rug crochet pattern was made from old fabric and clothes!